Welcome to Your New Smart Home!
We are excited to let you know that your apartment has gotten smarter! We have brought smart automation to you as you'll be able to remotely control, monitor and manage your smart home devices using one app. We cant wait to see how you take advantage of the energy and money saving features smart home automation provides.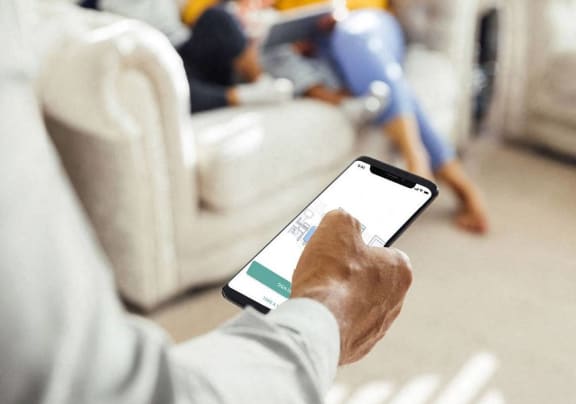 Benefits of Our Smart Home Technology
Using the mobile app will allow you to control all of your smart home devices from one, easy-to-use and intuitive platform. You can also connect the app to voice assistants, like Amazon Alexa devices or Google Home, and form an ecosystem of smart devices including an addition of in-home cameras, smart plugs, and smart light bulbs.
Access Control
Remotely lock or unlock your door using the app, or use your provided door code when you arrive at your door. You'll be able to create temporary codes for family and guests, as well as easily update keyless credentials from the app within seconds. You'll never have to worry about losing your keys or letting a guest into your home again.
Real-Time Activity Notifications
Immediate alerts let you know when a guest access code is used, or if a maintenance request was completed. You'll be able to monitor and track all activity within your home and have the peace of mind that the property staff cannot access your data.
SET YOUR OWN TEMPERATURE SCHEDULE.
Smart Thermostats
Save money while you're not home by matching your home schedule to your thermostat.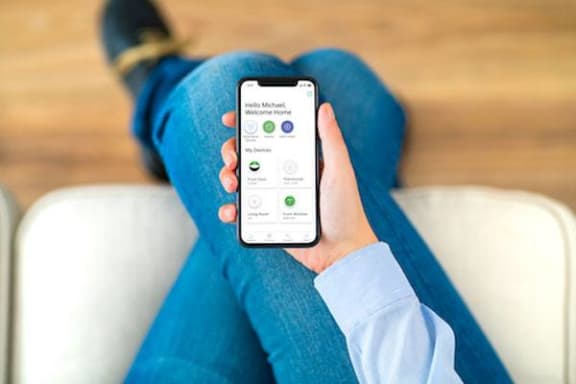 CHANGE YOUR ACCESS CODE ANYTIME.
Smart Access
Set your temperature, unlock your door, change your access code, and more right on your phone using a mobile app.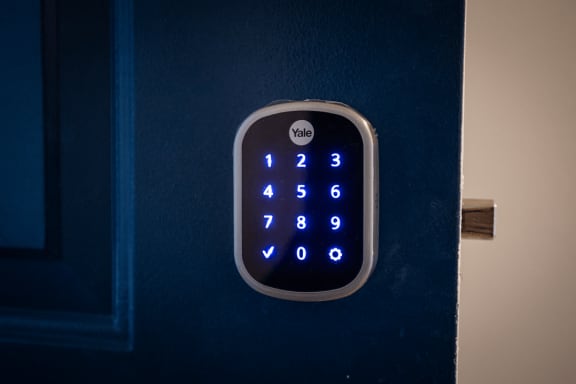 LOCK YOUR HOME FROM ANYWHERE.
Smart Locks
Not sure if you locked your door? Need to let someone in? We got you covered.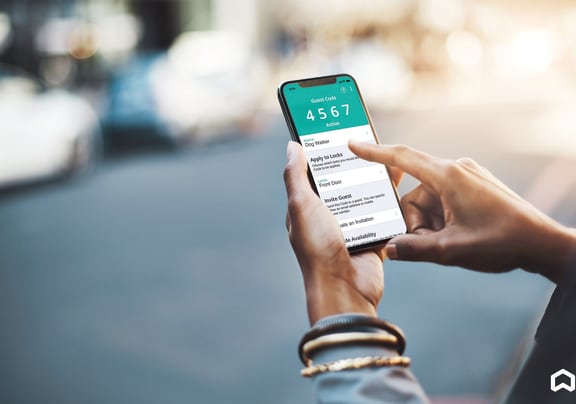 Control your in-home settings from your phone!
Remote device management & control
Real-time notifications and alerts
Voice assistant integrations
Create scenes, set schedules & automations
Activity logs for each device for full visibility on usage
Create access code credentials for your friends, family and guests